Tagging Plugin
Introduction
The Tagging plugin lets authors add tags to documents, and browse documents through a tag cloud.
Screenshots
In a document
This is a screenshot of a document editing template which contains the Tagging plugin. The Tagging plugin provides the Keywords and Keyword suggestions fields.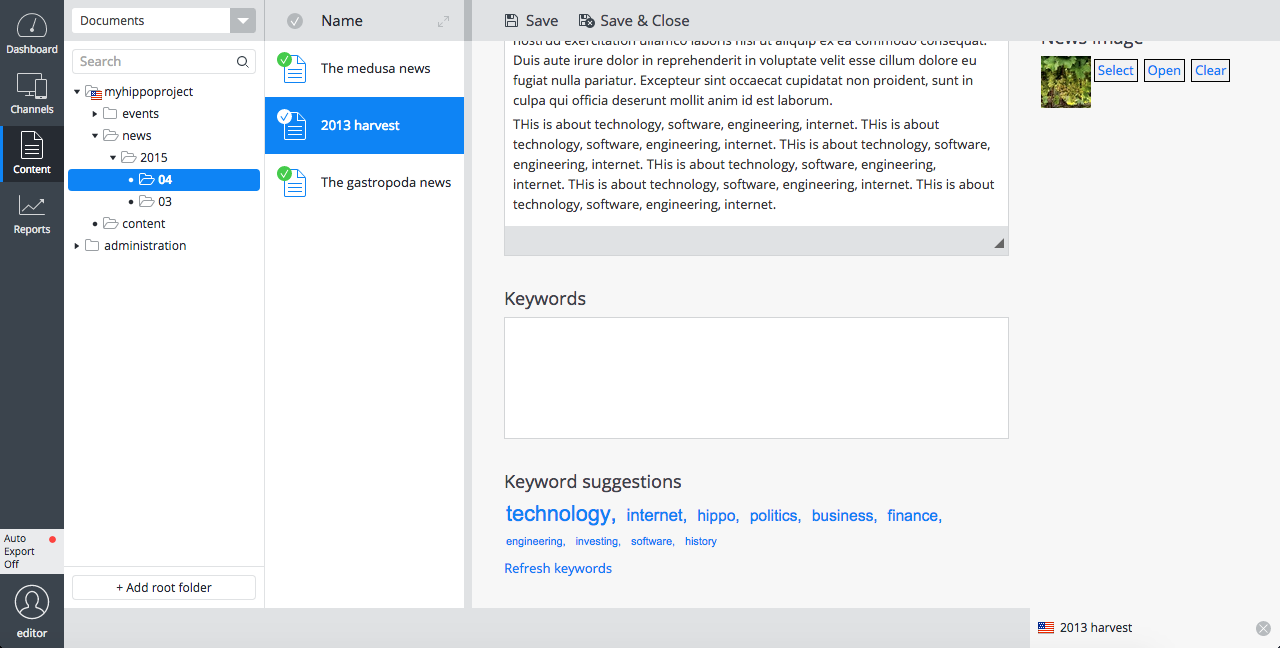 Tag Cloud
This screenshot shows the tag cloud in the browse area.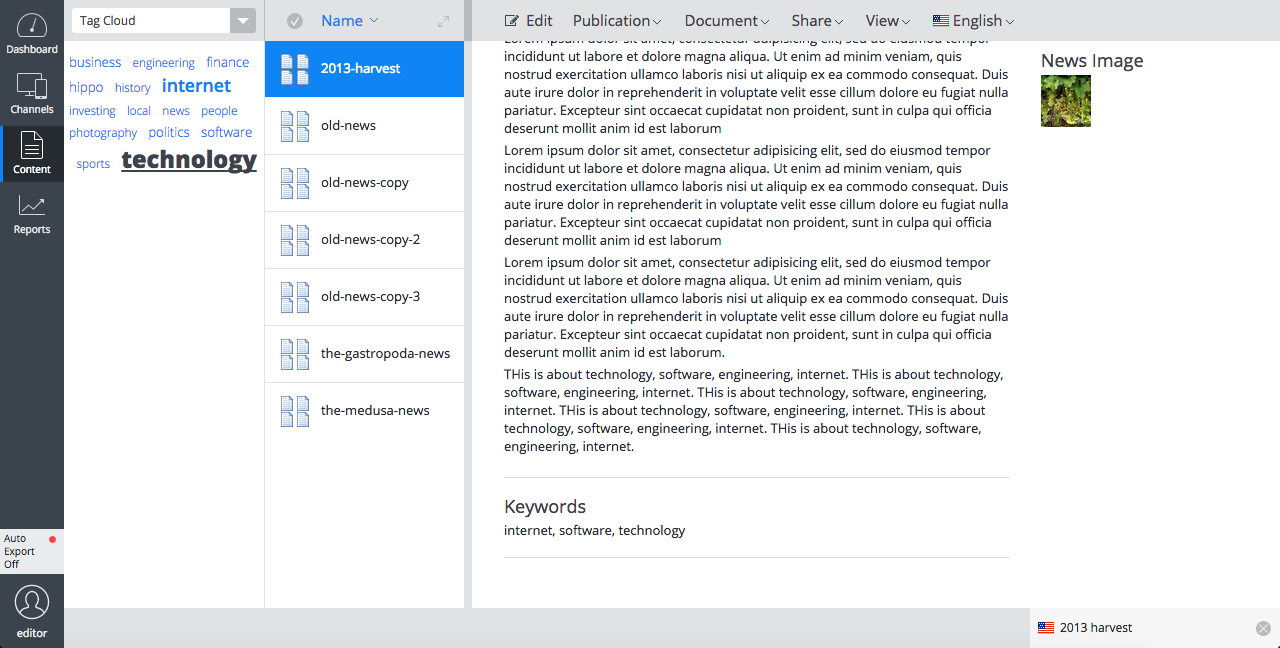 Source Code
https://code.onehippo.org/cms-community/hippo-plugin-content-tagging