Enterprise Forms Catalog Component
This feature is available since Hippo CMS 12.0.0
Enterprise Forms adds a generic 'Enterprise Form' delivery tier component to the Channel Editor Catalog. The component can be added to any container on any page and the form to render can be selected in the component's configuration windown through a picker.
The screenshot below shows the 'Enterprise Form' catalog component being added to a container on the homepage in the Enterprise Forms demo project.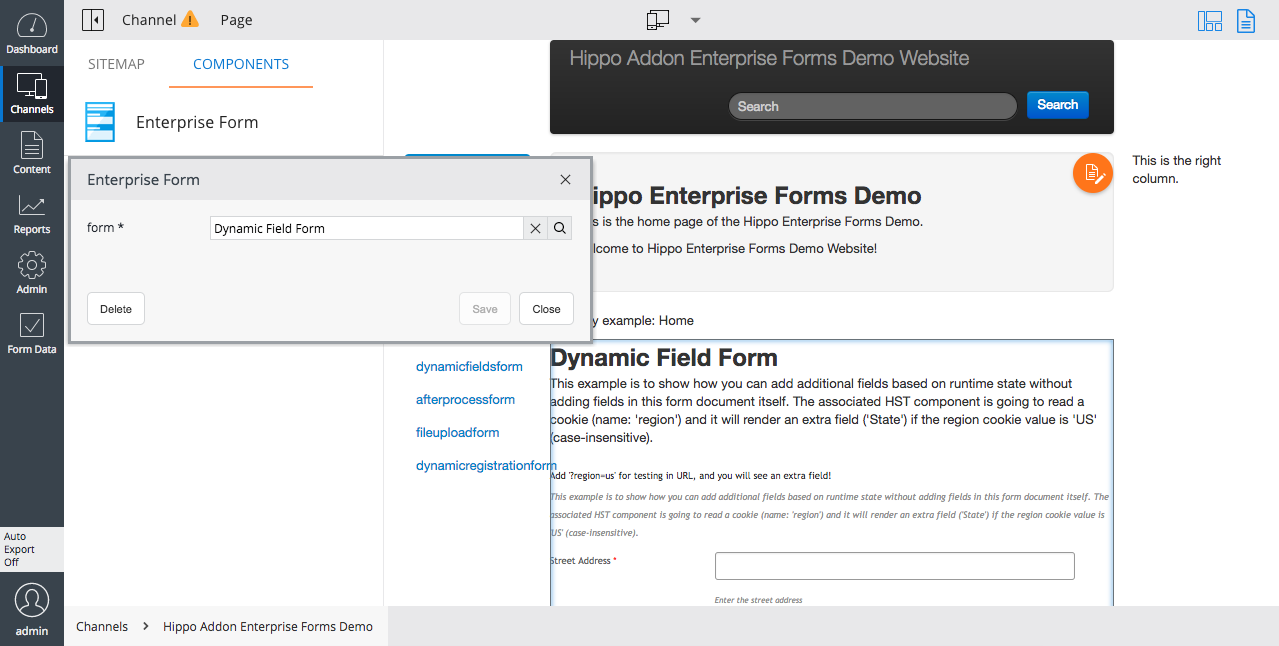 The component class used is com.onehippo.cms7.eforms.hst.components.AutoDetectFormComponent. This component will try to add all the available corresponding behaviors automatically by checking the underlying form document instance that was picked in the Channel Editor.
The configuration for the catalog component is bootstrapped at /hst:hst/hst:configurations/hst:default/hst:catalog/eforms-catalog/form.