Add a Page
Introduction
Goal
Add a new page to a channel.
Background
Your CMS may be set up with pre-defined "prototype pages" allowing you to add new pages to your channels on the fly.
Select the channel to which you want to add a page.
Click on Edit:

Click on Page:

A menu will appear: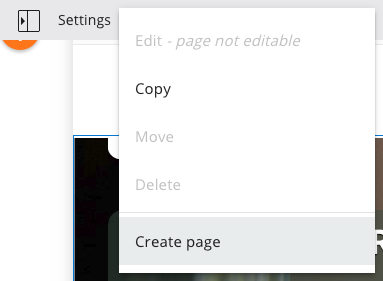 Click on the Create page option. A form will appear: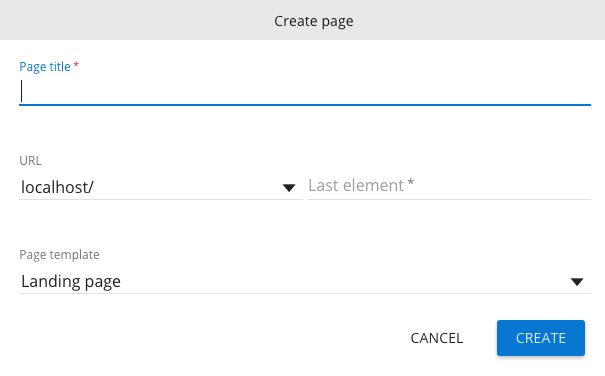 Enter a title for the new page.
The default URL of the new page is the domain of the channel appended with a URL-friendly version of the page title you entered.
Optionally you may select a different URL from the dropdown and/or modify the generated name: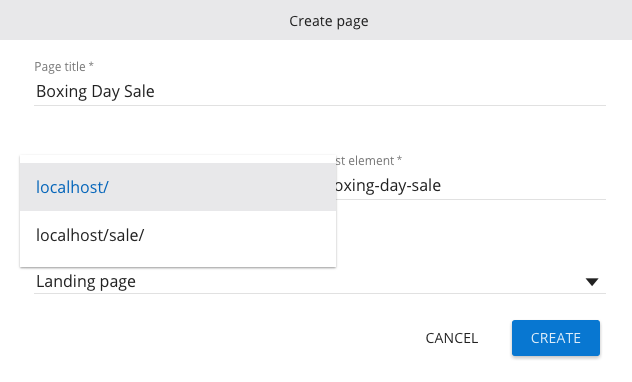 Finally, choose one of the available page templates from the dropdown: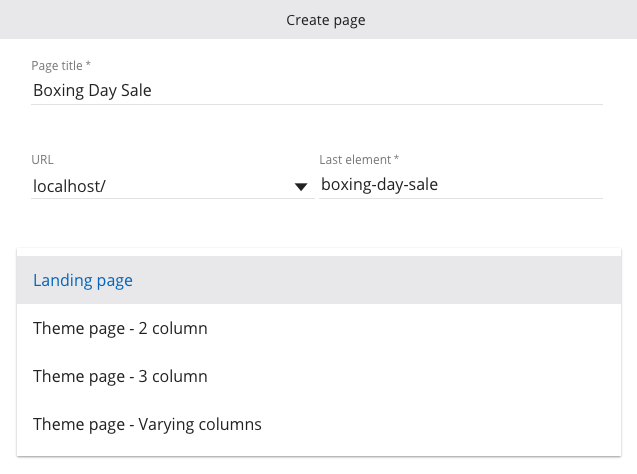 Click on the Create button to create and view the new page: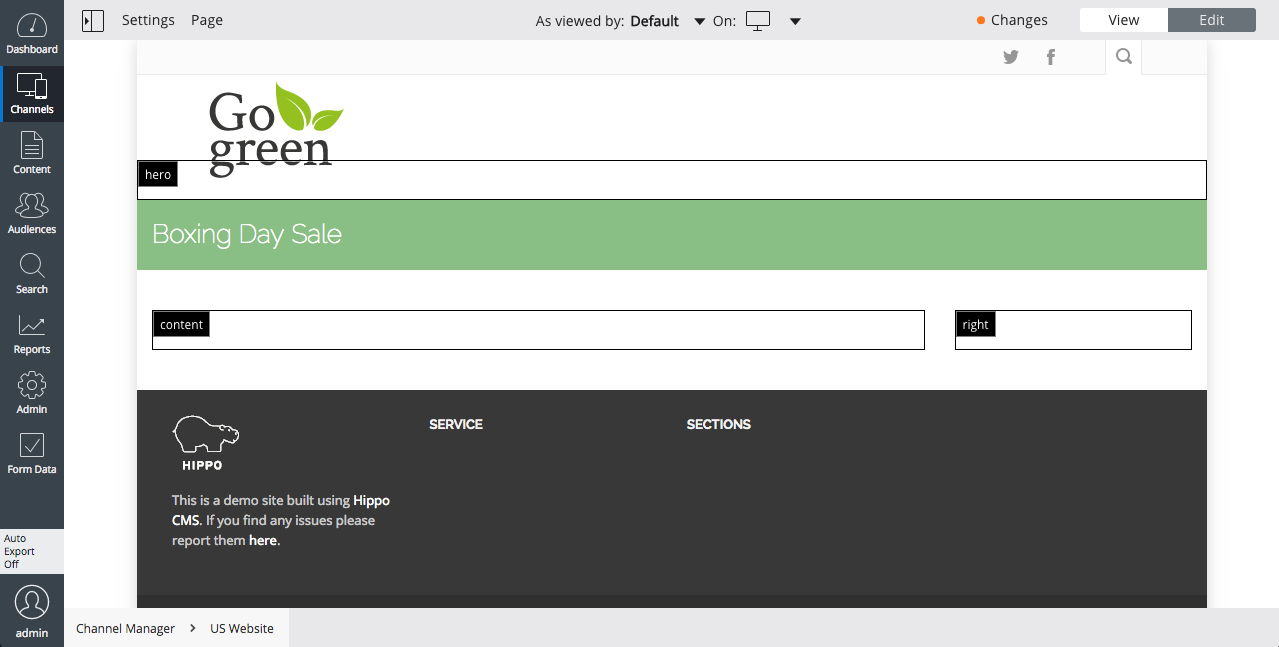 You can now add components to the page and configure them.
Once you are satisfied, publish your changes to make the page 'live'.
Pages added through the channel manager can also be
renamed, moved
or deleted.