Taxonomy Plugin
Introduction
Editors can enrich their metadata using the Taxonomy plugin to categorize the content. The CMS administrator can edit the taxonomy itself.
Screenshots
Taxonomy editor
This is how a taxonomy is edited within the CMS.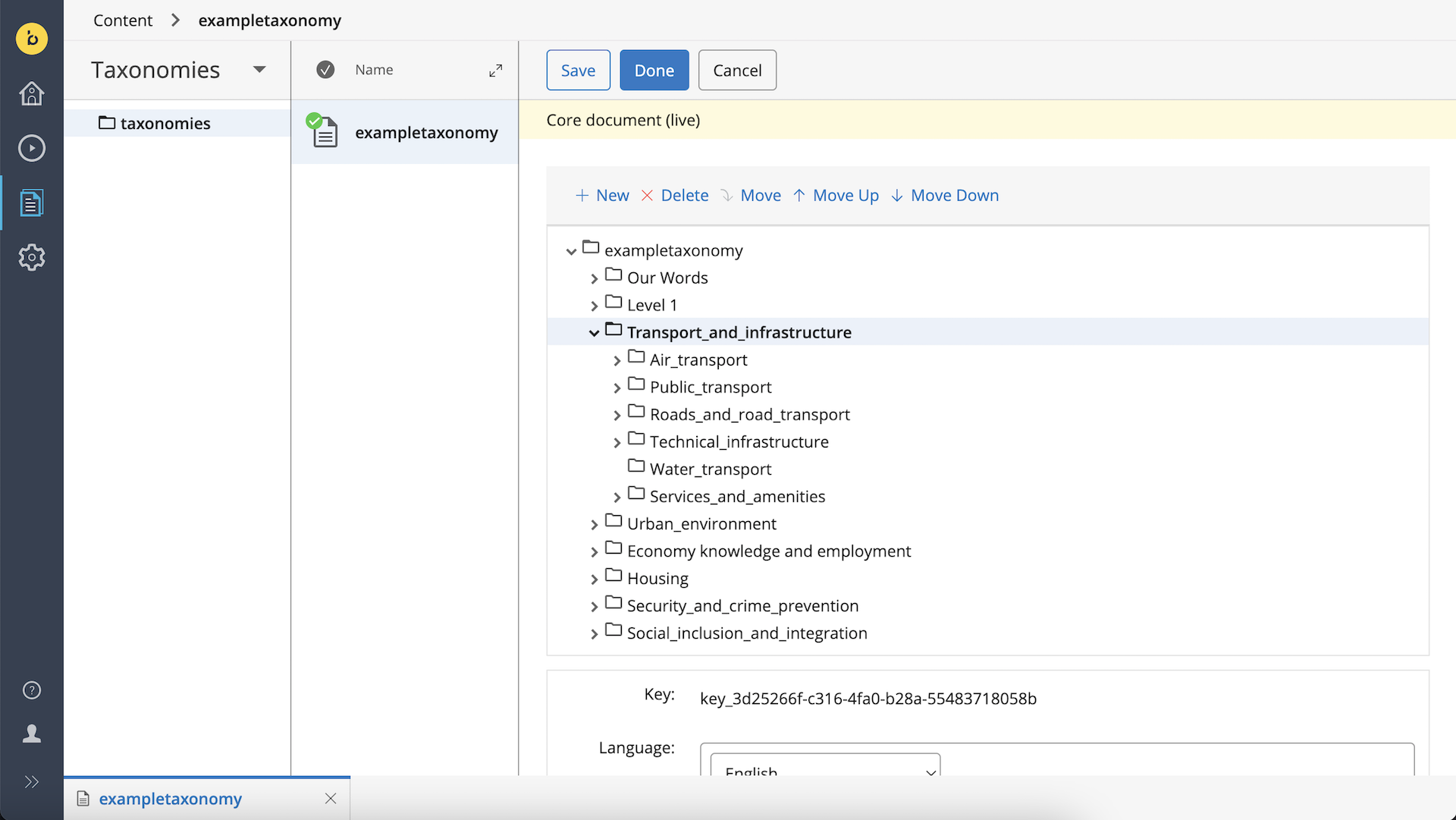 Choose terms
After a taxonomy is created, items can be selected from the taxonomy picker.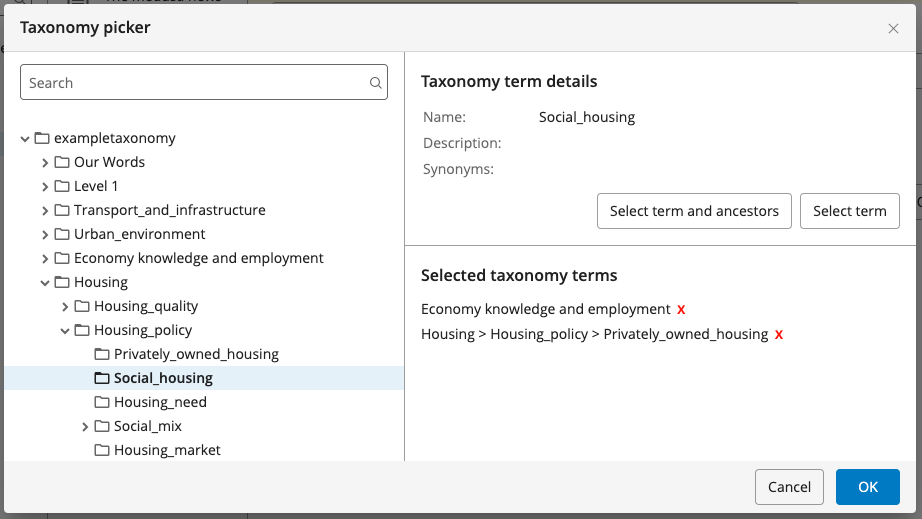 Taxonomy terms in editor
Selected taxonomy items are shown in the document editor.

Source Code
https://github.com/bloomreach/brxm/tree/brxm-15.2.3/taxonomy