Preview a Personalized Component
Preview a personalized component in the Experience manager using a configurable alter ego or as a persona defined for a segment.
Open the Experience manager application.
Open the channel in which you want to preview a personalized component.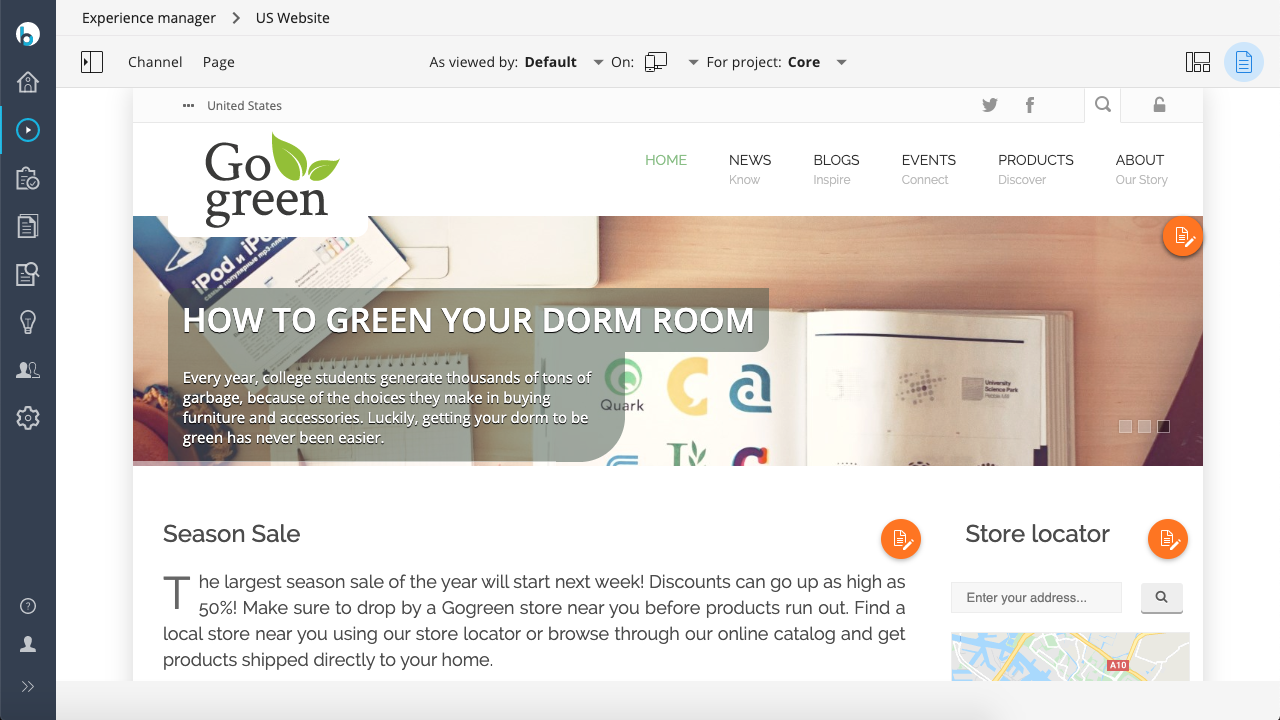 Note the text As viewed by: Default in the top of the screen. This indicates that the channel is viewed through the eyes of a default user for which there is no personalization whatsoever.

Browse to the page that contains the personalized component. The component will be rendered in its default, non-personalized configuration.
Click on the As viewed by dropdown. Apart from Default, it provides an Alter Ego option, as well as all the personas you have defined.
Alter Ego allows you to view the channel through the eyes of a visitor with certain characteristics that you can define on the fly.
Select Alter Ego.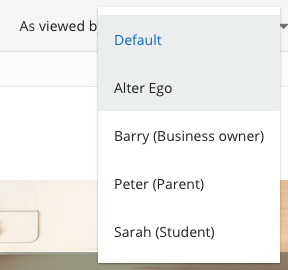 In the Alter Ego dialog that appears, select some characteristics: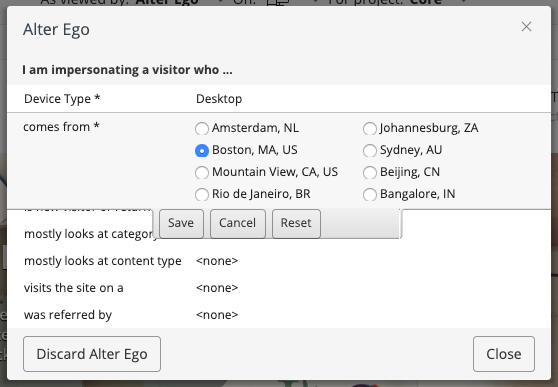 Click Close to view the channel using the Alter Ego with the characteristics you selected.
Alternatively, in the As viewed by drop-down, select any persona you have defined for a segment to view the channel through the eyes of that persona: