Merge a Project into the Core
This page describes how to merge channel/content changes made within a project into the core.
Before a project can be merge into the core, you must request a review and two webmasters must review and accept the changes made in the project.
Open the Projects application.

Projects which have been fully accepted and are therefore ready to be merged, will have an Approved status:

Projects with status Campaign running can also be merged into core.
Click on the project you want to merge and you will see three options at the top-right of the screen: Reopen, Merge, and Start Campaign:

Clicking Reopen will put the project back into an 'in progress' state; all changes will be retained but the state of the project will go from 'approved' to 'in progress'.
Clicking Merge will take you to the Merge project screen which details the channels and number of documents which will be merged to core if you choose to proceed: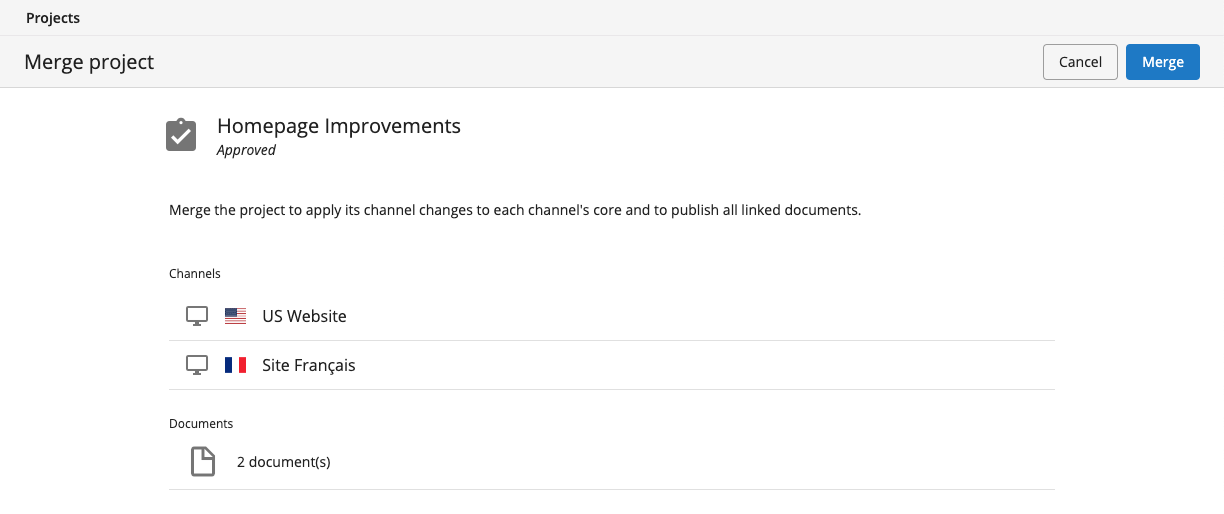 If you are happy to proceed with the merge click the Merge button, if not then click the Cancel button.
Clicking Merge will initiate the merge process. Once the merge is completed the Info & Schedule tab will be displayed: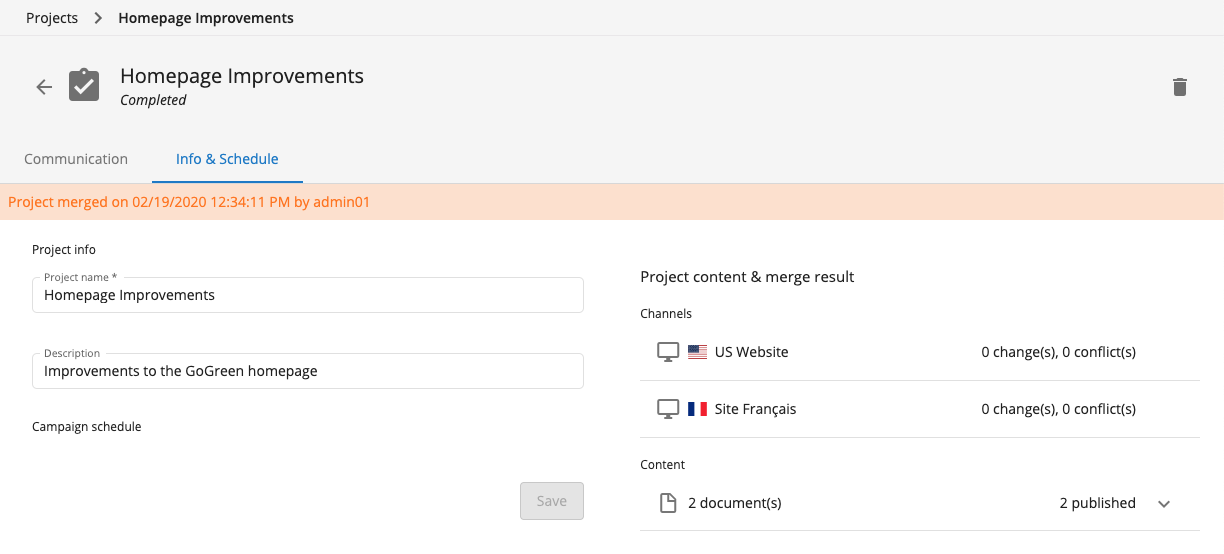 The Info & Schedule tab will confirm the merge date and time for the project, and also provides a Project content & merge result. This result gives an overview of channels and content merged and the management of any conflicts encountered during the merge process.
Handle Merge Conflicts
Merge conflicts occur when a component has been edited both within the project and on core. If such a conflict is found during the merge process it is presented to the user and the user has to decide either to overwrite core with the change made in the project or to skip the change made in the project and keep the change that was made on core.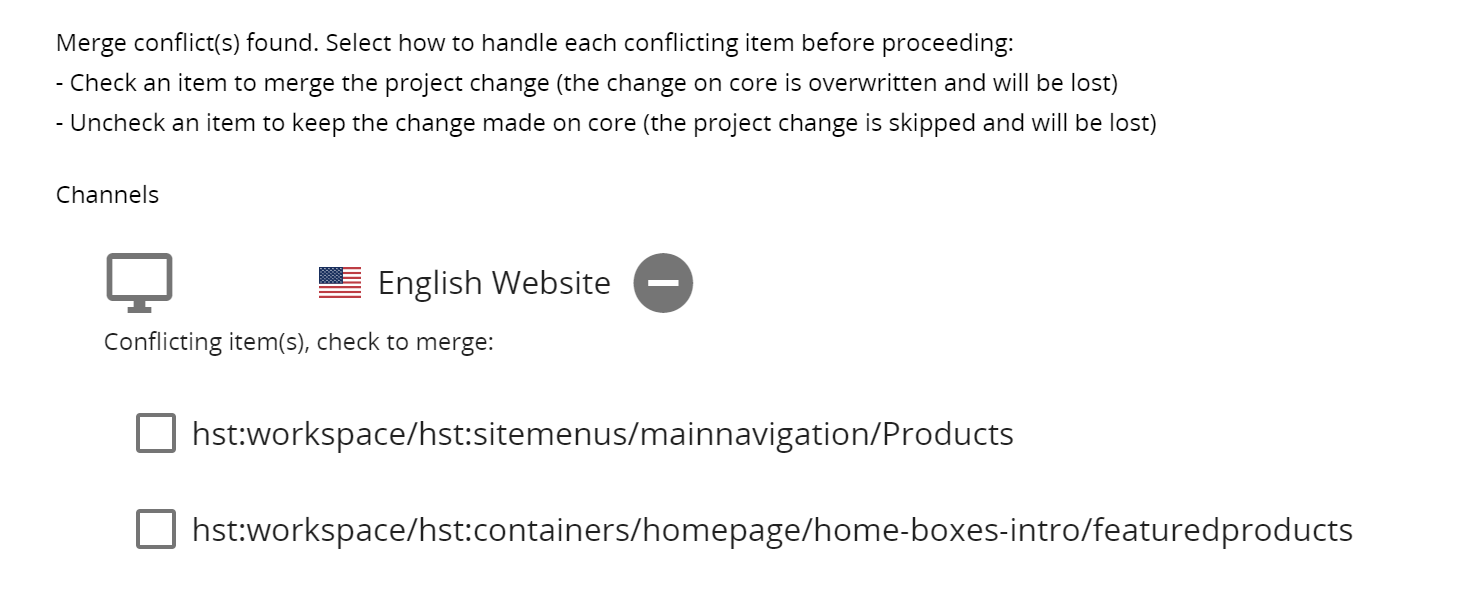 The conflicting item is represented by the path which is found within the console; if necessary a developer can take a closer look at the changes that were made and help decide whether to overwrite or skip the change.
After the merge is completed, the merge reports lists (for each channel) the items that had changes. Items with conflicting changes that were overwritten on core are indicated with a check mark.