Configure the Navigation Menu
Previous Step
With the home page, the news page and the about page in place, it's time to configure the navigation menu. At this point it's still exactly as it came out-of-the-box and not in sync with the actual pages you configured. There is a "content" menu item that you don't want, and there is no menu item for the About page.
Configure the Menu in the Experience Manager
In Bloomreach Experience Manager, open the Experience manager and select your web site.
Click on the Edit menu button. If it doesn't show, click on the Show components icon (seconf from right in the top right corner) first.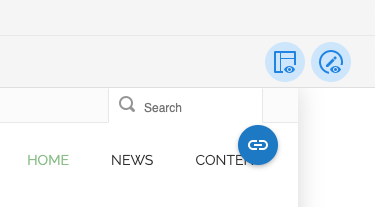 An editor will appear in which you can configure the menu items.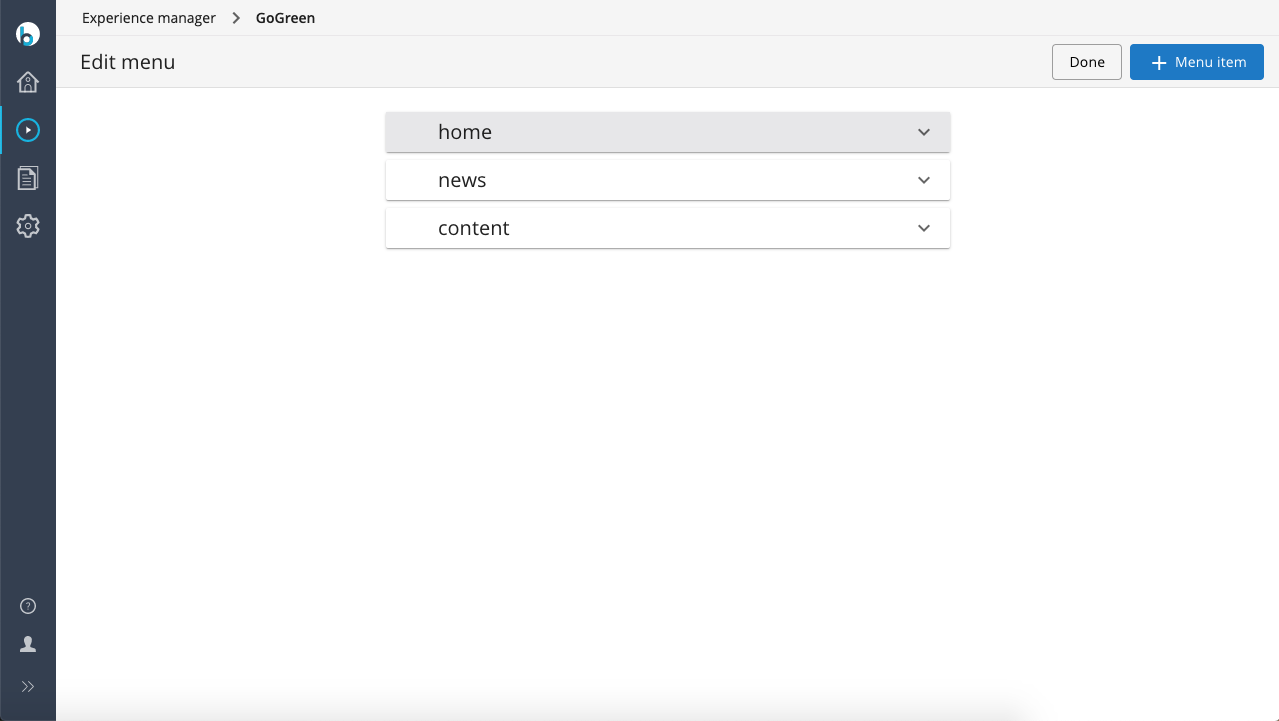 Select the "content" menu item and delete it.
Add a new menu item by clicking on the + Menu Item icon in the bottom right corner.

Enter the title "About". Select Internal Link. In the Internal Link field, click on Select. In the Select internal link dialog, select Documents in the dropdown, browse to the About document, and click OK.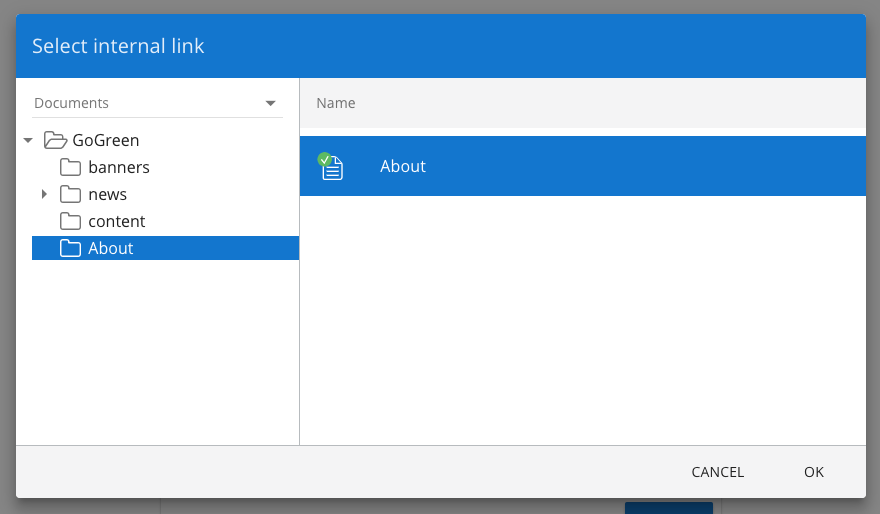 The Internal Link field will show "about" (the relative URL for the About page) as value.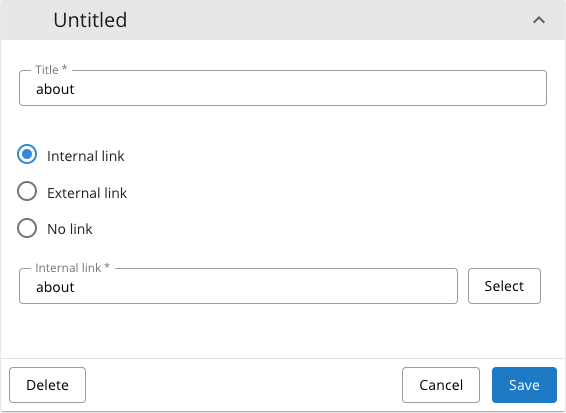 Click on Save and close the menu editor by clicking on Done. You should now see the three menu items as you configured them in the channel preview.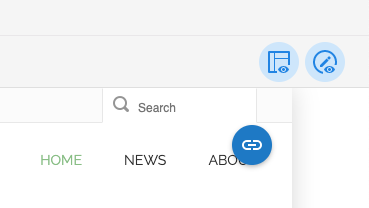 Publish you changes to update the 'live' website.
Load the website in your browser: http://localhost:8080/site/.

Next Step