Translations Add-on
Bloomreach offers Enterprise support for this feature to Bloomreach Experience customers. The release cycle of this feature may differ from our core product release cycle.
Using this feature requires an additional license. Please contact your account manager or sales person for more information.
What is the Translations Add-on?
The Translations Add-on enables the automatic sending and receiving of translations between Bloomreach Experience Manager and API based translation platforms.
Editors request translations in one or more languages for a given document. The document is sent to the external system.
When the translation is finalized in the external system, the translated document is sent (push) back to or pulled back into the Hippo repository, for the editor to review and publish.
Out-of-the-box integrations with LiveWords (livewords.com) and Globallink (translations.com) and more.
Support for multiple translation connectors.
Supported integrations
The Translations Add-on currently supports integrations with:
Getting started
Choose your connector and install the add-on into your Hippo project.
After installation, configure the add-on, which requires that an external translations service has been set up.
Quick overview
As admin, set up document types and fields.
See this screenshot and at the configuration page.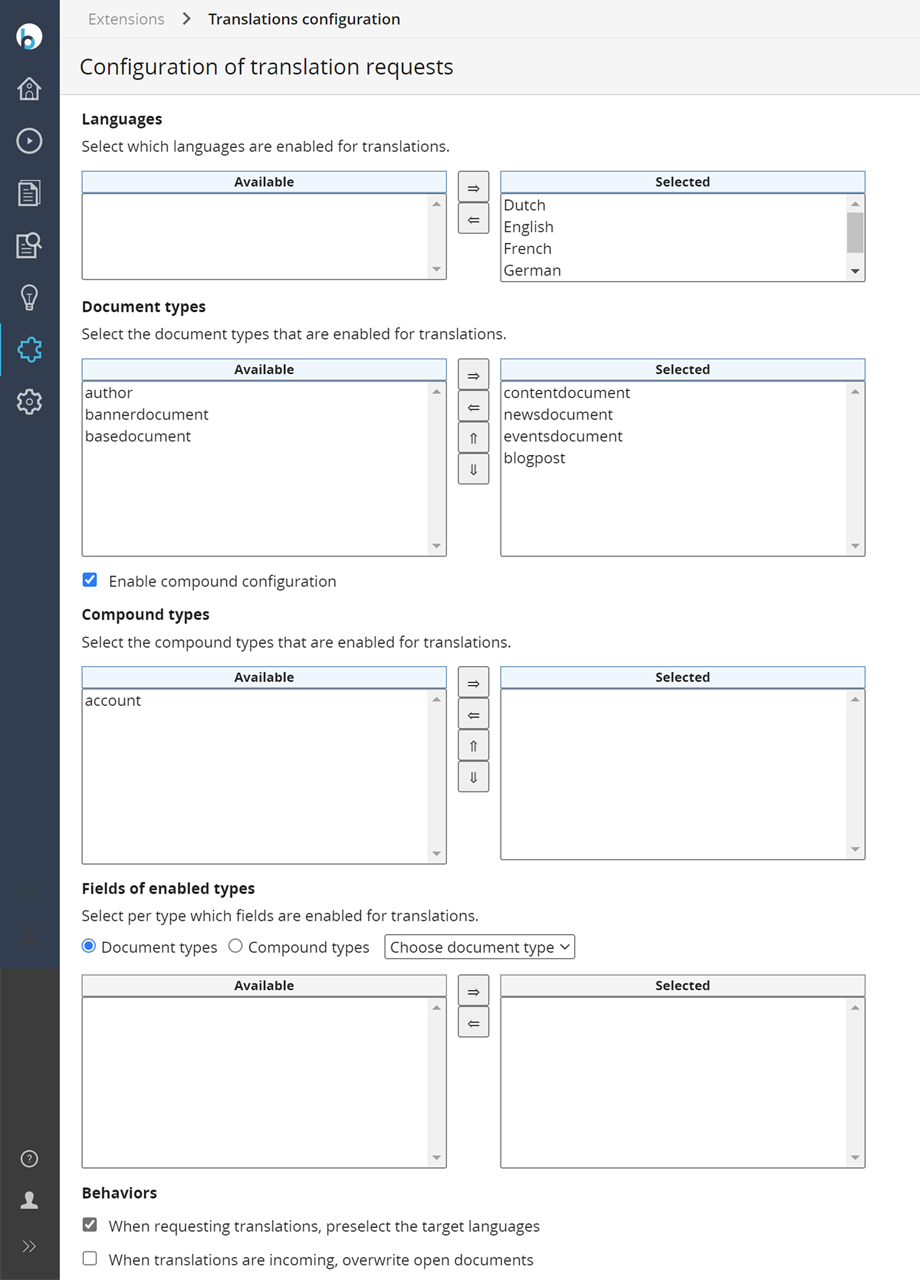 As editor, request translations from the document editor.
See this screenshot and at the Request from Document page.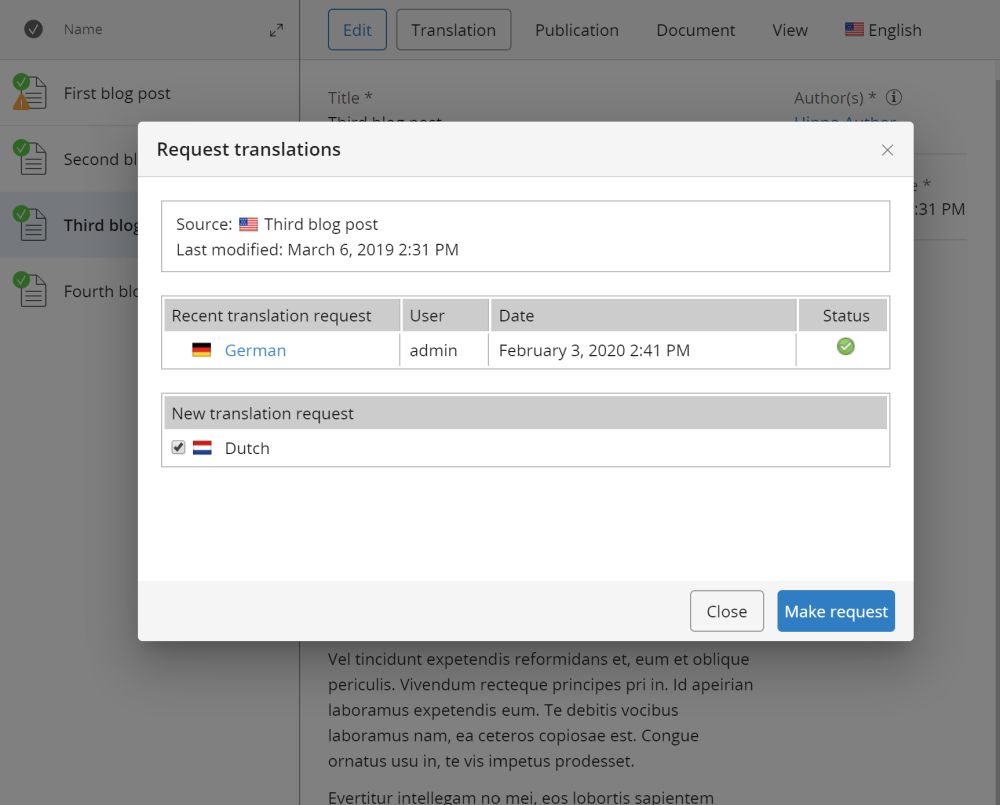 As editor, requests translations for multiple documents from the search perspective.
See this screenshot and at the Request from Search page.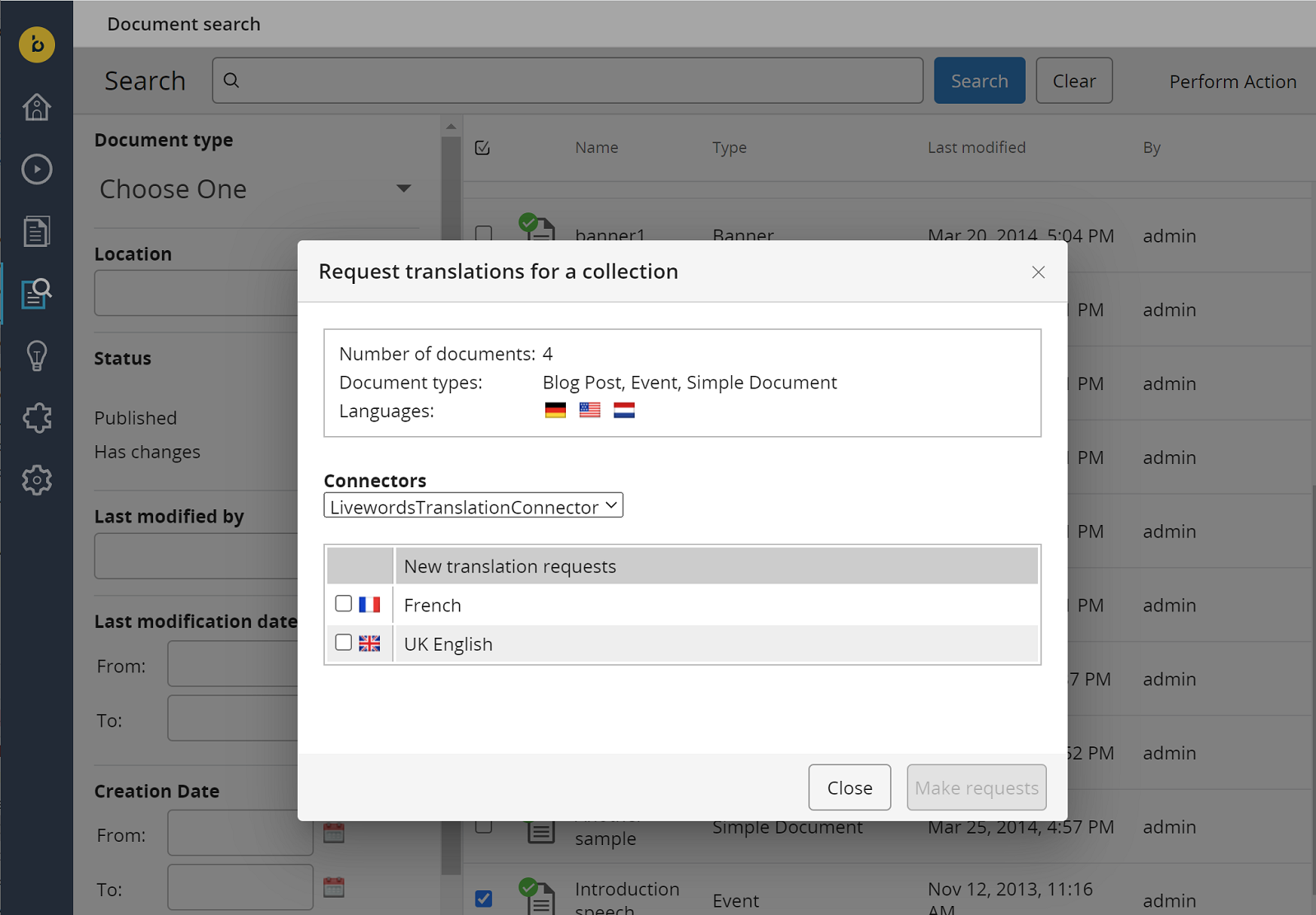 As editor, see all translation requests from the dashboard.
See this screenshot and at the Overview Dashboard page.